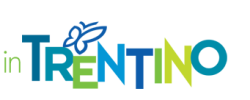 Discover Trentino on two wheels
No matter what demands you have on a biking vacation, whether you want to conquer the wild Dolomites and enjoy a great panorama while having lunch at one of the numerous huts or prefer to jet along the shores of Lake Garda with an e-bike, the possibilities to explore Trentino by bike are wide. Even for the family vacation in the saddle there are the best conditions. Parents and children can explore the unspoiled nature on well-designed bike paths, because a total of 480 kilometers of bike path network opens up Trentino.
Tip: Selected routes are connected by Bici bus or train. In addition, at strategically important points there are service stations, the so-called Bici-Grill, where bikers can not only fortify themselves with typical regional specialties, but also get technical help or general information. Moreover, you will find exactly the right route for every level of difficulty.
Discover cycling in Trentino with Italian flair and alpine lifestyle.
| | | | | |
| --- | --- | --- | --- | --- |
| Trentino | | | | |
| Inhabitants | 538'000 | | Homepage | www.visittrentino.info/de |
| Area | 6'207 km2 | | Facebook | /visittrentino |
| State | Trentino | | Instagram | @visittrentino |
| Country | Italy | | Youtube | /visittrentino |
| Capital | Trent | | Google+ | /+VisitTrentinoITALY |
| Highest point | 3,769 m above sea level, Monte Cevedale | | | <br /> |
[td_block_weather custom_title="Weather Trento" separator="" w_key="d39a8d7f373cd12d8a36943852406d21″ w_location="Trento" tdc_css=""]
The Italian Trentino, with its approximately 6,200 km.2 comparable to the canton of Graubünden in Switzerland, which covers an area of 7,100 km2 has. The region combines alpine landscapes and Mediterranean climate. The Rhaetian Alps and the Dolomites form the imposing mountain ranges of Trentino. The region is divided into 15 valley communities such as Val di Fassa (Fassa Valley) or Val di Fiemme (Val di Fiemme). The capital and largest city is Trento, with a population of 118,000. The cultural and scenic diversity of the region attracts many vacationers to the region.
Biking is possible everywhere where there are trails, gravel or asphalt, this is also true for Trentino. Nevertheless, various regions in Trentino have established themselves as a biking region, which one or the other has already heard of. The most famous biking regions in Trentino are Valsugana, Val di Fassa, Val di Fiemme, Lagorai, Dolomiti di Brenta and Garda Trentino (areas marked darker on the map).
Trentino is located in the heart of the Alps on the border with Austria and South Tyrol.
The region has a butterfly-like shape: on its wings it bears the Dolomites and on its body the provincial capital Trento and Rovereto. To the west and east it borders the regions of Veneto and Lombardy. The cities of Bolzano, Verona and Venice are also within easy reach.
Here in Trentino the sun shines 300 days a year. In addition, we have a great variety of climates between the valleys, lakes and Dolomites during the different seasons. Especially our dry and mild autumns in recent years have been perfect for sports activities in a pleasant climate.
Summer or winter, you can enjoy Trentino in every season. In winter skiing or snowboarding. Or in summer and winter at the 300 different lakes, 5000 km of hiking trails and 146 mountain huts. Enjoy breathtaking landscapes and colors in September, October and November.
The best time for bikers is from spring to autumn from April to October.
The most important artery is the A22 Brennero-Modena highway. From the A22 the state roads lead to all valleys.
All Italian and European long-distance trains stop regularly at the main stations of the cities of Trento and Rovereto.
Arrival by plane is possible via the airports in Verona, Bergamo, Milan, Venice, Treviso as well as Innsbruck and Munich. From there you can reach the bike areas of Trentino in about 1-2 hours. Travel relaxed from the airport by shuttle, train or rental car.
Getting around locally is facilitated by the local bus and train network and ski buses.
Biking in Trentino promises boundless adventure for all. In total there are four circular tours: Dolomiti Brenta Bike, Dolomiti Lagorai Bike, Mountain & Garda Bike and the dei Forti Alpe Cimbra. They alone offer 1,700 kilometers of pure biking pleasure.
In the bike parks, everyone is guaranteed to pump up their adrenaline: such as in the Bike Arena San Maertino, located at 2,200 m at Rifugio Tognola. And really tough guys put themselves to the test at the Enduro.
Cycling in Trentino has a long tradition, not only because of the demanding mountain stages and the rapid descents through the charming landscapes, but especially because of our 23 legendary climbs of the Giro d'Italia. At each stage you will find signs with information about the route, start and finish points and places of interest along them.
In some valleys of Trentino biking is now even easier: the flexible e-bike rental systems allow to cover longer distances at a higher speed. In the areas of Valsugana - Lagorai, Val di Fiemme (FiemmE-motion project), Valli Giudiciarie ("E-VVAI ") and the Garda Trentino region, various services are now waiting for you. Between the different routes runs the bicibus.
We put at your disposal an extensive network of signposted routes, divided into four major networks, with over 1,700 km of adventurous routes on two wheels. And we've also taken care of the logistics, with services like luggage transport, overnight storage, etc. for your bikes along many of the routes. Book one of our four mountain offers at a flat rate.
Those who have never tried this sport can go to one of the specialized centers where you can rent the equipment and be instructed step by step by the staff. Enduro sport combines in a single discipline the effort of cycling with the crazy fun of downhill on great single tracks. Sweat, roots, stones, panoramic views, excellent cuisine and refreshing beer are the ingredients for the perfect Trentino enduro experience.
The Trentino bike parks offer everything that makes bikers' hearts beat faster: Downhill trails, freeride facilities and single trails.
You can choose between those located in the Dolomites such as Fassa Bike, San Martino Bike Arena, Paganella Bike and Brenta Park near Madonna di Campiglio. Or near Lake Garda the famous La Valle del Diaol and 601. Val di Sole has one in Passo Tonale and a World Cup Park in Daolasa.
Pozza - San Nicolo Valley - Monzoni Valley
| | | | |
| --- | --- | --- | --- |
| Date | Bikeevent | Location | Link |
| 28.04. - 01.05.2017 | Bike Festival Garda Trentino | Garda | www.gardatrentino.it/de/bike-festival-garda-trentino-gardasee/ |
| 21.05.2017 | Passo Buole Xtreme | Passo Buole | www.passobuolextreme.com/index.html |
| 24.05. - 25.05.2017 | Giro d'Italia | Val di Fassa | www.fassa.com/IT/Eventi-Val-di-Fassa-Giro-d-Italia-24-25-maggio/ |
| 25.06.2017 | Sellaronda Bike Day | Passa Sella | www.fassa.com/IT/Eventi-in-Val-di-Fassa-Canazei-Sella-Ronda-Bike-Day-Passi-delle-Dolomiti/ |
| 25.06.2017 | Dolomitica Brenta Bike | Madonna di Campiglio | www.campigliodolomiti.it/dolomiticabike |
| 25.06. - 01.07.2017 | Tour Transalp | Garda | www.gardatrentino.it/it/Tour-transalp-arco-garda-trentino/?s=1 |
| 16.07.2017 | Val di Sole Marathon | Val di Sole | www.valdisole.net/IT/Val-di-Sole-Marathon/?s=2& |
| 6.08.2017 | La Vecia Ferovia | Val di Fiemme | www.laveciaferovia.it/ |
| 26.08. - 27.08.2017 | UCI MTB World Cup | Val di Sole | www.valdisolebikeland.com |
| 27.08.2017 | 3T Bike | Valsugana | www.trentinomtb.com/ITA/3TBike.html |
| 9.09.2017 | Val di Fassa Bike Boys | Val di Fassa | www.fassa.com/IT/Eventi-di-localita-Val-di-Fassa-Bike-Boys-Soraga/ |
| 10.09.2017 | Val di Fassa Bike | Val di Fassa | www.valdifassabike.it/ |
| 24.09.2017 | MTB DroBike Memorial Andrea Chiarani | Garda | www.gardatrentino.it/it/DroBike-6-ore-di-MTB-Dro/?s=1 </p> <p> |